Me, Myself & I
I've been told many times I have a Marilyn Monroe/Betty Boop sexiness to me with a hint of innocence.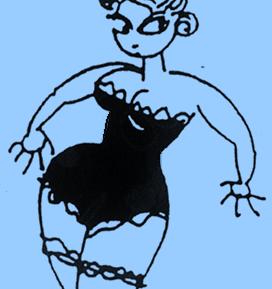 I have a face that really hasn't changed much since I was young; I have pinch-able cheeks, big hazel eyes, and heart-shaped lips, not too full, not too thin. Everyone in the world tells me I have a gorgeous face....
I'm short, 5 feet to be exact, I'm voluptuous (aka chubby...lol), but I'm solid, nothing "jiggles" (yuck). I love my body and am very comfortable with it, I could improve it and that's why I drag myself to the gym... I have great tits, I love my girls. I would post of picture of myself but if you noticed my blog is titled "The
Unknown
Naughty Girl" hence... the "unknown" part forbids me to post it...oh well...